Periodontists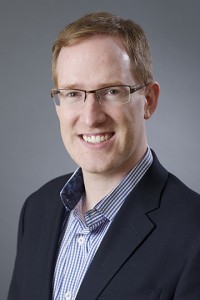 Dr. Jeff Nicolucci DDS, MSc, FRCD(C)
"Ever since I was young I've wanted to work with and help people.  Being a periodontist is fantastic as not only do I get to work with and help people I get to be an expert in a focused field.  It's the perfect fit for me.  My goal for my patients has always been two-fold: an excellent patient experience and an excellent clinical result.  To me, smiling big and smiling often is something everyone should be comfortable doing regularly; I love being part of the process that helps patients achieve that end."
– Dr. Jeff Nicolucci
After graduating from UWO with Honours in 2001, Dr. Nicolucci continued on to earn his Doctorate of Dental Surgery in 2006. He then spent a couple years in practice with both of his parents (who are both dentists) where he learned a lot about the intricacies of great dentistry.  It was there that he grew to love the field of Periodontics.  In 2009 he traveled to Temple University in Philadelphia where he spent the next 3 years completing his Periodontal Residency. During that time he also attained his Masters in Oral Biology.
Dr Nicolucci has quite a few professional affiliations.  Internationally he is a member of the International team of Implantologists, a diplomat of the International Congress of Oral Implatologists, fellow of the Misch Institute, and member of the American Academy of Periodontists.  Nationally he is a member of the Ontario Dental Association, Ontario Society of Periodontists, Canadian Dental Association, Canadian Society of Periodontists, and a board-certified fellow of the Royal College of Dentists of Canada.  Locally he is an active member of the Waterloo-Wellington Dental Society and director of 2 study clubs: the KW Implant Study Club and the KW Hygiene Study Club.
Dr. Nicolucci is actually only 1 of 8 dentists in his family.  Both his parents, his 2 brothers and their wives, and his wife are all dentists. He met his wife, Cherie, in dental school.  Upon graduation they both moved to Kitchener to set up their practices and their new lives.  They have a son named Spencer who was born in 2014 and in 2017 they became proud parents of a beautiful girl named Julia.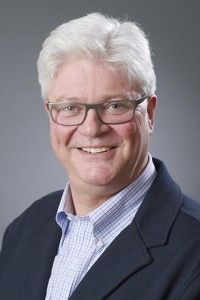 Dr. Arnold Fleming DDS, MSc
Dr. Fleming completed his M.Sc. in Periodontics at the University of Toronto in 1985, where his research was on regeneration of bone in periodontal defects, and in the development of a "made in Canada" dental implant system. In addition to having a private practice in downtown Toronto, he taught at the Faculty of Dentistry as clinical instructor for over 10 years, and also gave lectures to general dentists on implant dentistry. In 1997 he and his wife, Mary Ann, brought their young family of 3 children, Lindsay, Jack and Annabel, to Kitchener-Waterloo, where he has had a private periodontal practice ever since.

Arnold has extensive experience in periodontics and implant dentistry, and over his 35-years in dentistry has gained expertise on various implant systems, including Core-Vent, NobelBiocare, Zimmer-Biomet 3i; Ankylos; Biohorizons; and Straumann. There continue to be new advances in the speciality, and Arnold enjoys taking continuing education courses on a regular basis, allowing him to offer his patients the latest techniques in gingival grafting, periodontal bone regeneration, and bone augmentation procedures prior to implant placement. He was one of the first practitioners in Ontario to be licensed as a LANAP clinician (Laser Assisted New Attachment Procedure), the only FDA-approved protocol to provide periodontal regeneration using laser technology.

Dr. Fleming has also been an active volunteer in his dental community, serving on the Executive of the Central Toronto Dental Society when he was practicing there, and also on the executive of the Waterloo-Wellington Dental Society, becoming President of WWDS in 2001. Presently he continues his volunteer activities as a very active Member of the Board of Directors of the Ontario Dental Association.

Arnold enjoys skiing, Hobie-cat sailing, tennis, pretending to be a golfer, and playing his piano. He most enjoys being with his family, and coming to work every day to look after his patients!! He looks forward to meeting you and working with you to achieve periodontal health, or to replace missing teeth and restore functional integrity with dental implants.
Receptionists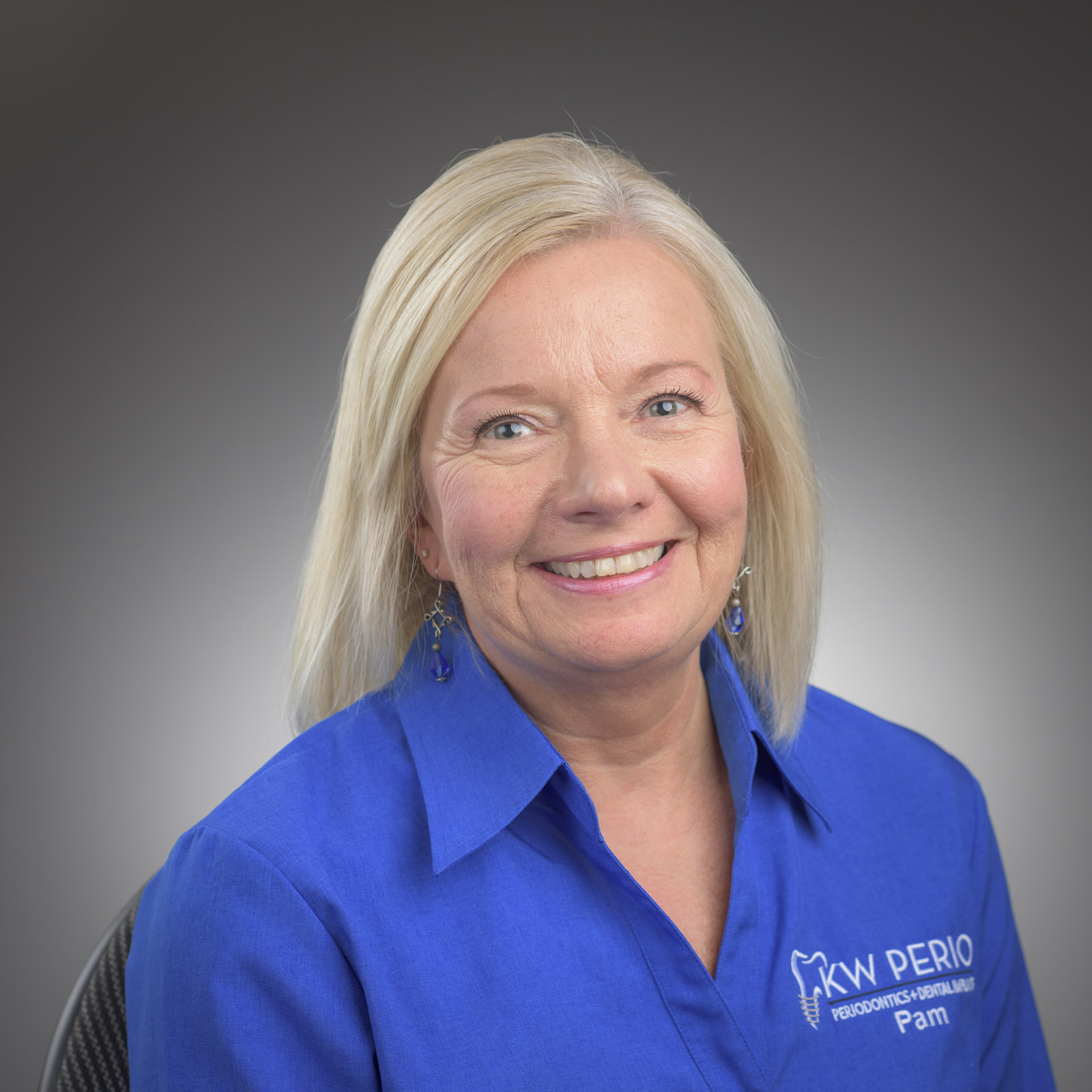 Pam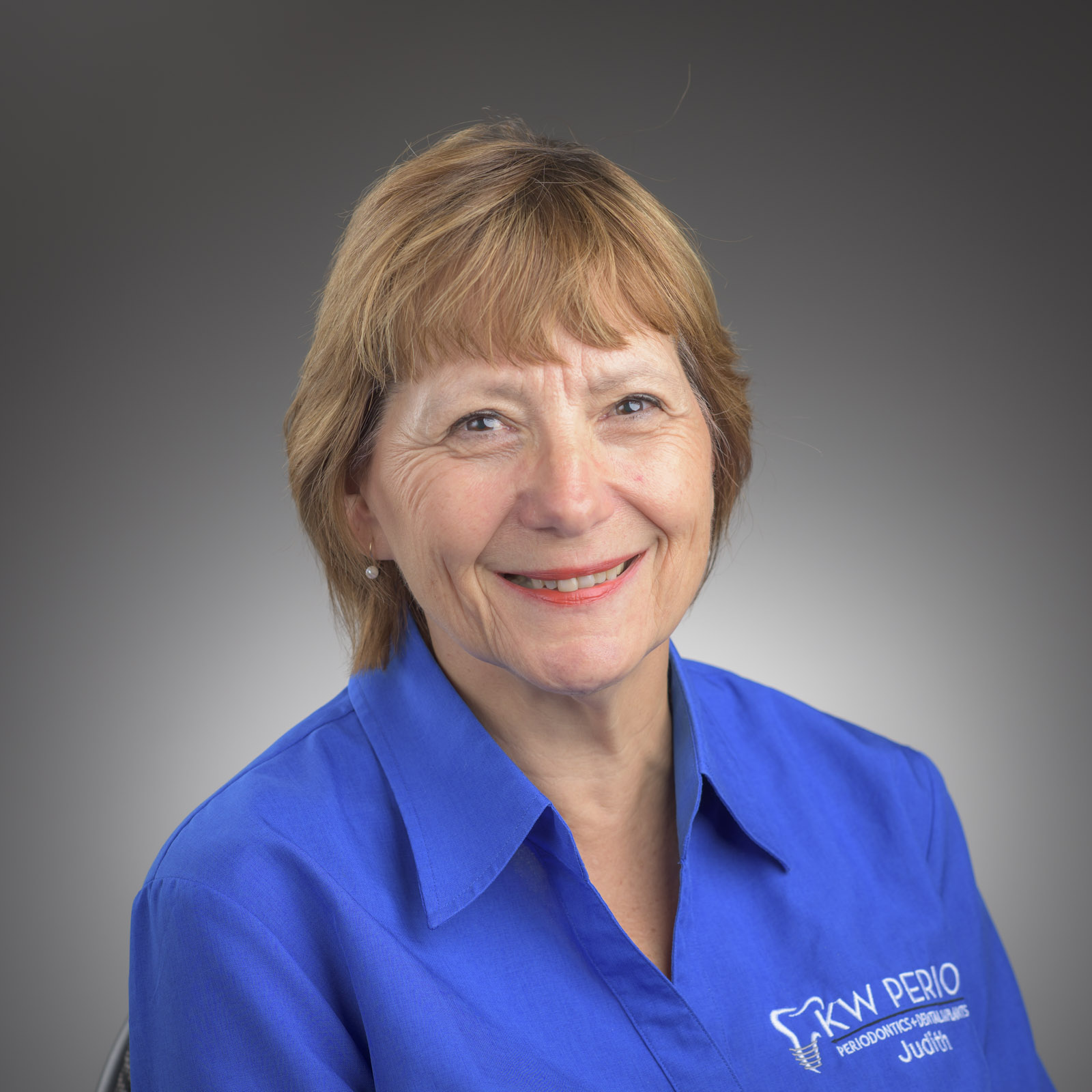 Judith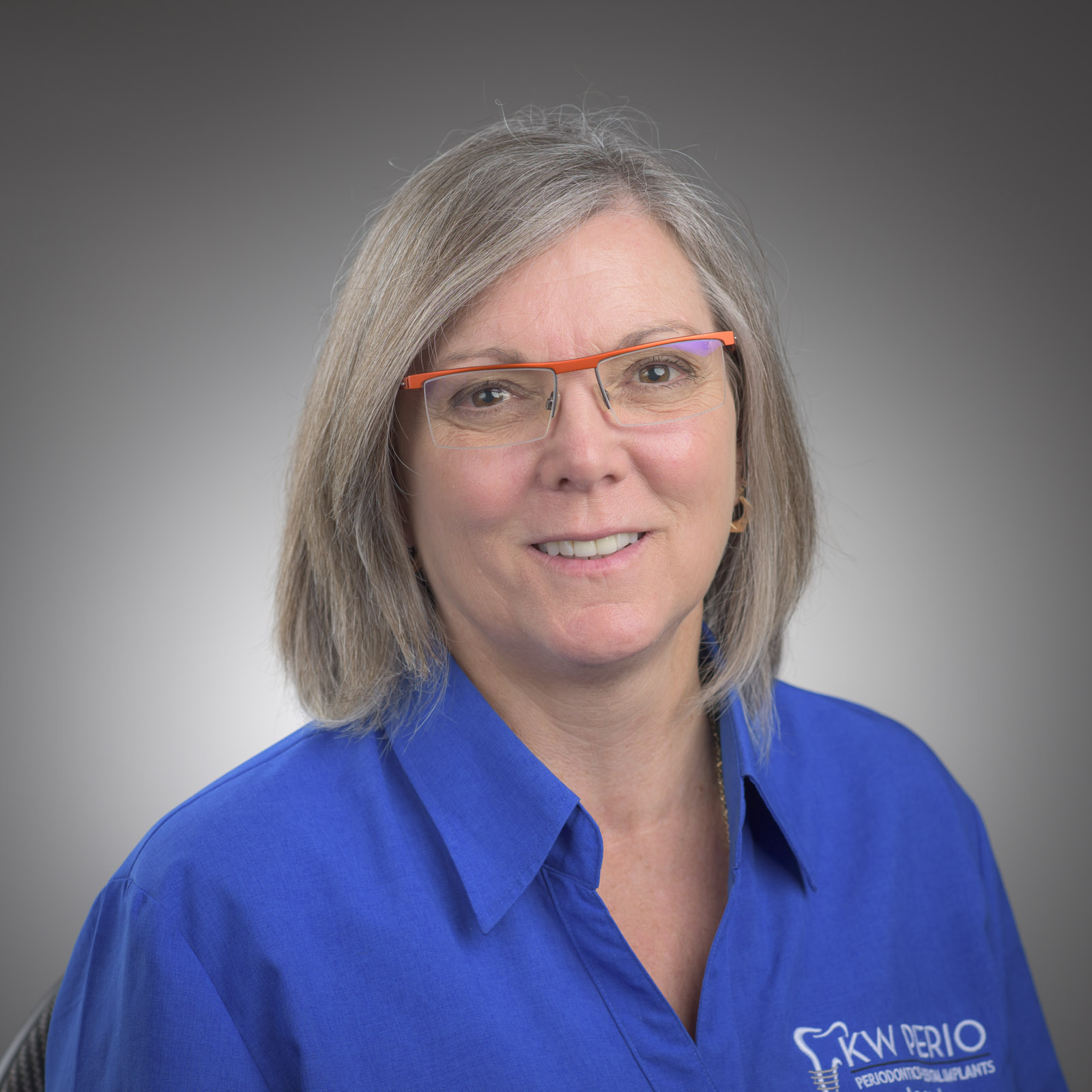 Jacquie
Assistants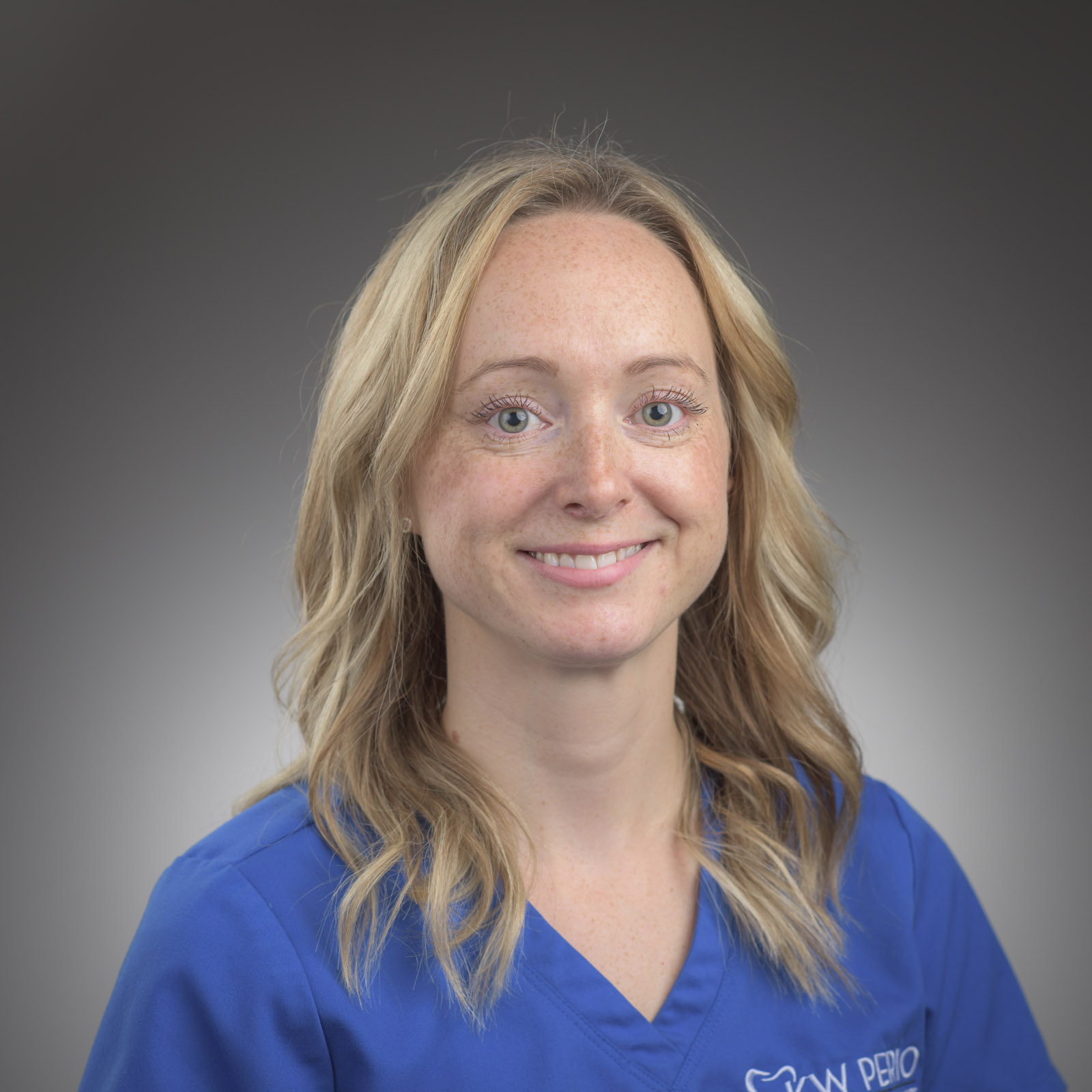 Jessie

Karen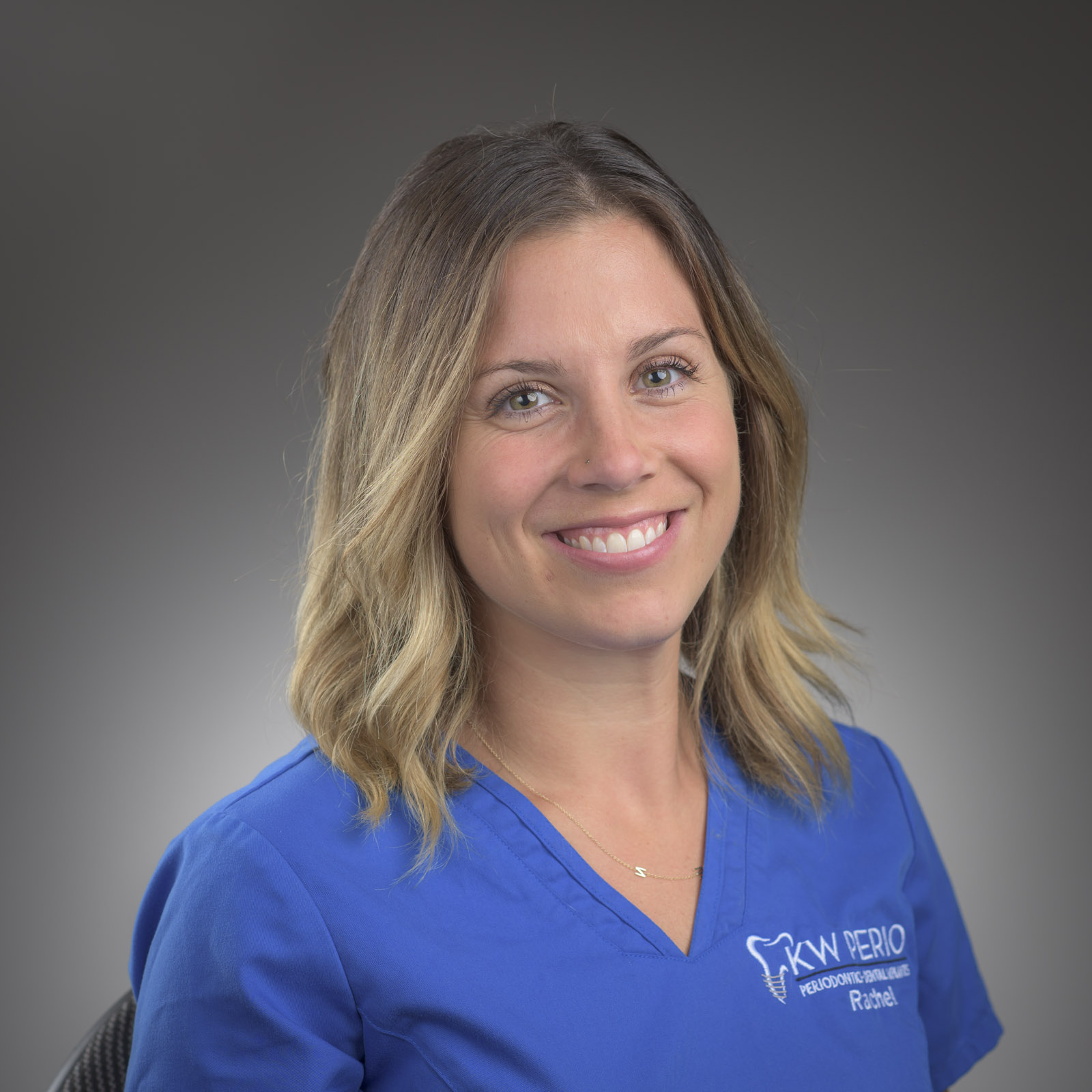 Rachel
Hygienists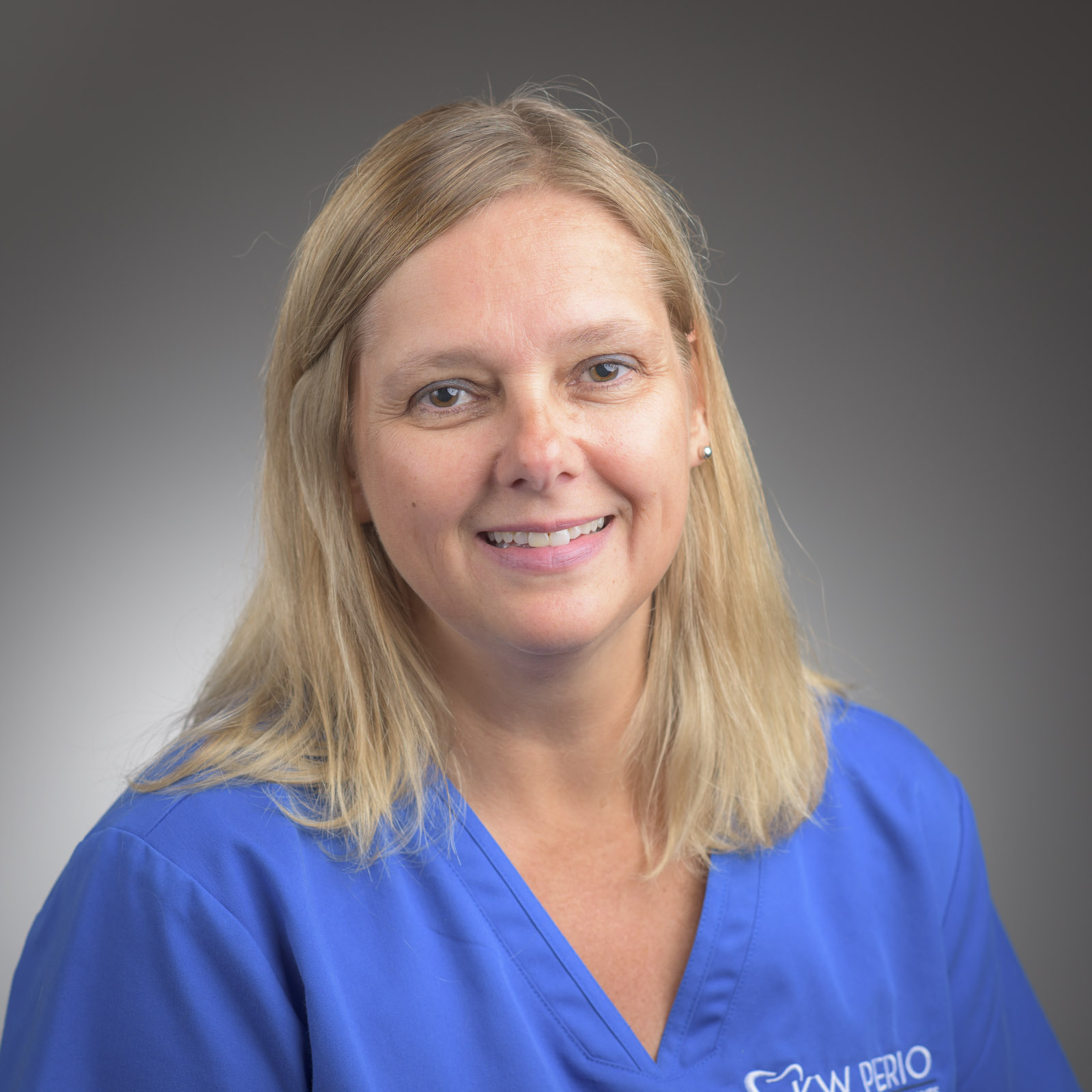 Mira